"Join us in the heart of Indiana Amish country to relax, retreat and recharge!"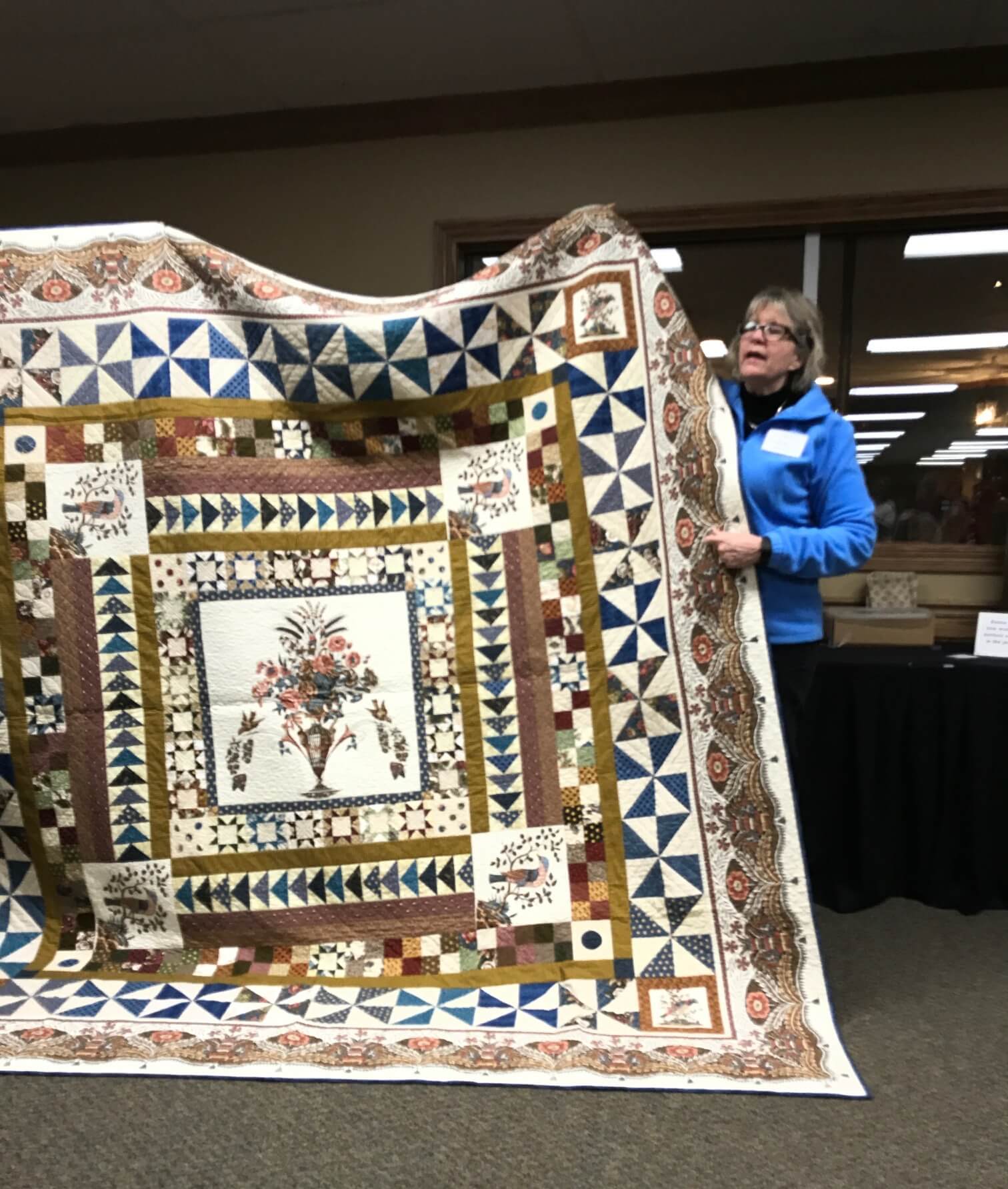 There's no better place for retreating than Shipshewana, Indiana. Nestled in Indiana Amish country, it's the perfect place to relax, recharge and retreat. We're excited to invite you to the Shipshewana Quilt Retreat!
The February retreat features the annual Shipshewana Pajama Sale which always takes place the first weekend in February. Spend your time stitching, knitting, crocheting, sewing, rug hooking, any craft your heart desires along with  shopping and taking in all the wonderful events around town.  
The April retreat is our welcome to spring. The flowers begin to bloom and we have lots of time to spend with old friends and make new ones too. There aren't any classes so you'll get lots of time to work on whatever project you want and have time for pie and shopping too.
The November retreat is a mix of optional quilting classes and a special time to just get away, enjoy the sights and sounds of northern Indiana while stitching to our hearts content. Depending on the dates, we are in town for the Christmas tree lighting and night time parade.  We sew, shop, eat lots of great food, spend time with old friends and make new ones!
Our guest teacher for November 2018 is Margaret Sampson George from Australia.  Margaret has been teaching for most of her working life. She did take a break from teaching when she lived in Fiji for three years and then Shanghai for six years with her husband. Marg's whimsical approach to design creates a quilt with an English style coupled with folk art appeal. Her quilts have appeared in quite a few publications both in Australia and overseas. You won't want to miss this rare opportunity to learn from this talented quilter.
We love being with everyone, sharing your projects, making new friends, stitching with treasured ones and are excited to invite you to the Shipshewana Quilt Retreat!
Click on one of the retreat buttons at the bottom for information on individual retreats –
Retreats will be held during February, April and November at the Blue Gate Garden Inn. These are the dates for the next few years:
2018
November 14 – 18 (classes with Margaret Sampson-George)
2019
January 30 – February 3
April 10 – 14
November 6 – 10 (classes with Bonnie Hunter)
2020
January 29 – February 2
April 15 – 19
November 11-15  (classes with Di Ford Hall)
A group rate at the hotel – all you need to do is tell them you're with Shipshewana Quilt Retreat . If you have trouble making your reservation just ask for someone in Group Hospitality.
Each room includes iron/ironing board, coffeemaker, microwave, refrigerator, hair dryer and free wireless internet access
A traditional Blue Gate breakfast buffet of hot/cold food and beverages, as well as personalized omelets
Thursday, Friday and Saturday evening Pizza and Ice Cream Shop open in the lobby
Sit around the campfire and sew outside, weather permitting
New, beautiful hot tub and pool – open until 11 PM
Sewing anytime, day or night – work on any project you'd like from Wed. noon – Sun. evening.
Coffee, tea, water, snacks.
Door prizes and maybe a game or two.
"Show and Tell" on Friday evening.
Quilters Sale Table
Don't Forget To Reserve Your Hotel Room!
Call (800) 545-4725
If you have trouble making your reservation, ask for someone is Group Hospitality or email me.